Keep up with HIG on Instagram
---
HIG Athlete Updates
How This Olympic Swimmer is Overcoming Her Acne and Finding Confidence out of the Pool
No matter how common acne is, the experience can be an isolating one. Of course, breakouts don't discriminate — no matter your age or lifestyle, those pesky red bumps, whiteheads, and cysts can find their way into your life. This is something four-time Olympic medalist Abbey Weitzeil knows all too well.
Although Abbey dealt with acne before (primarily on her back), it wasn't until she hit college that she began to wonder: "Why am I breaking out so much?" She partially credits social media and its comparison trap for this realization, but nonetheless, it prompted her to find every and any acne remedy she could to clear her skin.
Then, about a year ago, she hit a wall. "I don't know why or what it was, but I was over it," she said. "I know the chlorine wasn't helping, but my friends weren't having as many problems [with their skin] as I was, and so I was really frustrated." It wasn't until someone recommended Face Reality Skincare that she found relief.
Face Reality is a professional skin-care brand that pairs clients with certified acne experts who are able to help treat acne through in-person and virtual appointments, lifestyle guidance, and personalized routines. This kind of ongoing support and in-depth education is exactly what Abbey was missing. "I didn't know anything about my skin or what was good for it," she said. "I always thought I had oily skin, but I just didn't know." With the help of her certified acne expert, she discovered that chlorine was a major trigger for her acne. Extensive and consistent exposure to the chemical can cause chronic dehydration, a side effect that was ultimately influencing her breakouts.
While her skin-care journey started years before her introduction to Face Reality, it wasn't until she began her first virtual appointments with a certified acne expert that she forged a new path to healing. "My certified acne expert was immediately trying to learn about what my life was like," she said. "Once we found a routine that worked for me, I loved doing it morning and night."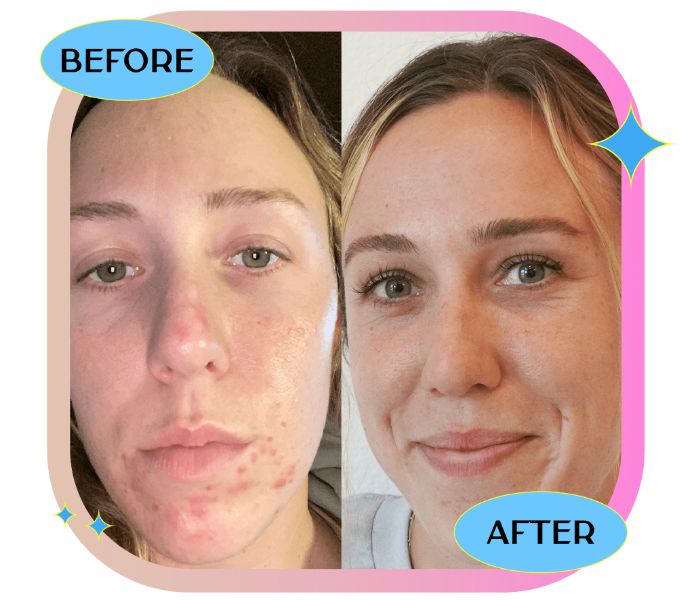 Most of the products in her new routine focus on hydrating the skin to replenish what the chlorine is actively damaging and gently exfoliating to turn over dead skin cells. Abbey's nine-step regimen includes products like the Ultra Gentle Cleanser, Moisture Balance Toner, and HydraCalm Mask, all of which help to maintain her skin barrier, so other treatments, like the 8% L-Mandelic Acid and 5% Acne Med, can target her acne directly. (Note: the latter two products aren't available for purchase unless recommended by a certified acne expert.)
It's not just the new routine that's laying the groundwork for Abbey's skin; she also visits the new Face Reality Acne Clinic headquarters location in Danville, California, for in-person treatments, which include peels and extractions. And while the products are great, it's been the support from her certified acne expert that makes this experience unique. "I love that it's an ongoing and fluid relationship," she said. "They can change things or adjust the concentration [in your products]."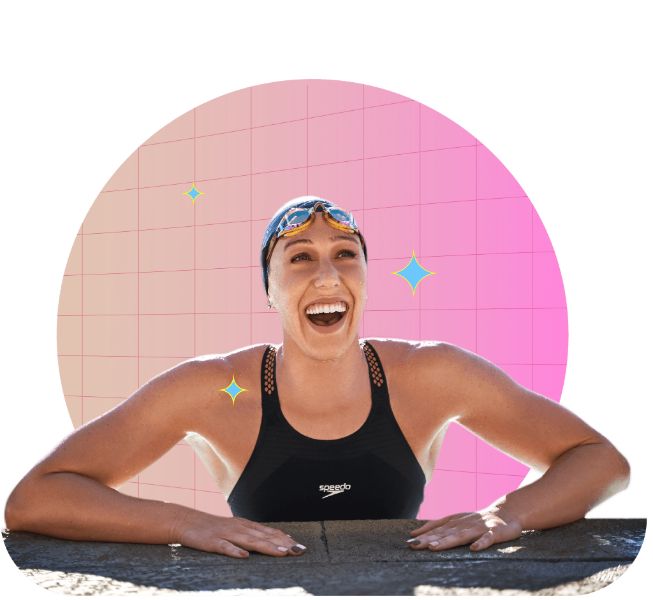 Face Reality's approach is more holistic than most — they focus on analyzing your skin as it evolves. For example, when Abbey first began using her personalized routine, her skin wasn't reacting well; she quickly alerted her certified acne expert, and they adjusted the product lineup. She admitted that if she had been testing products on her own without professional support, she'd probably have given up quickly, but with someone available to tell her why her skin was reacting the way it was and how to move forward, she was able to see results in a few weeks.
Before starting Face Reality, Abbey often found herself at swim meets feeling frustrated with her skin in public. Although it never stopped Abbey from getting on the starting block, the stress of her acne weighed heavy. "I always get pictures taken of me at meets, and I always hated them because you can see my acne," she said. Now, as her skin continues to clear, she's getting her self-confidence back out of the pool. "I'm still on a journey," she said. "It's positive growth, and I'm happy with working on it."
‹ Back