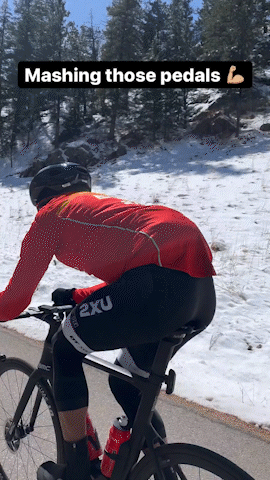 American triathlete Chris Leiferman has a reputation for race-best bike splits and dominating runs. Chris's unrelenting racing style, podium performances and likeability have positioned him as a fan favorite and a force to be reckoned with during the 2023 IRONMAN season.
Chris is the quintessential all-American athlete. His humble mid-West upbringing with four brothers ingrained a strong work ethic and early love of competition. Chris competed in wrestling, football and cross-country before moving to Colorado from his native Minnesota to attend Colorado State University. Chris enjoys winning races but defines his personal success as achieving reverence from integrity, character and balanced mental, family and relationship health.
2015 and 2016 were development years for Chris, who earned multiple 70.3 podiums and his first full-distance IRONMAN win in Mont Tremblant. Working through injuries in 2017, Chris exploded in 2018, winning two key IRONMAN races, Louisville and Boulder, where he set a new IRONMAN record (8:07.55) against a stacked field, securing his qualification for the 2019 IRONMAN World Championships in Kona, Hawaii. Chris finished a remarkable 10th at his Kona debut, demonstrating his ability to challenge for the podium. At the 2022 IRONMAN World Championships St. George (rescheduled from 2021), Chris finished 4th in the world – setting himself up for success at the 2023 IRONMAN World Championships in Nice, France.
Chris is a member of the distinguished BMC Pro Triathlon Team. He lives with his wife and son near Boulder, an outdoor sports haven that is environmentally driven and wellness-oriented. Chris mainly follows a plant-based training diet both for performance optimization and to minimize his environmental footprint.
CHRIS LEIFERMAN @chris_leiferman
IRONMAN TRIATHLON
Into The Wild – Training Day Video, October 5, 2020

3rd 2023 IRONMAN 70.3 Boulder

4th 2022 IRONMAN World Championships St. George – Top American

2021 Challenge Miami 4th
2020 Great Floridian Triathlon Champion (fastest bike split)
2020 IRONMAN Florida Champion (7:52:44)
2019 IRONMAN World Championships 10th (Kona debut)
2019 70.3 Boulder 1st
2018 IRONMAN Boulder 1st
2018 IRONMAN Louisville 1st
2017 70.3 Oceanside 2nd
From the Midwest to the triathlon Mecca of Boulder, Colorado and the IRONMAN podium
Enjoys spending time outdoors with his wife & son, navigating work/training/life/family balance
Passionate about DIY – home renovation projects include kitchen, fireplace, bath, bedroom and storage shed from the ground up
(Photos courtesy of BMC Pro Triathlon Team)