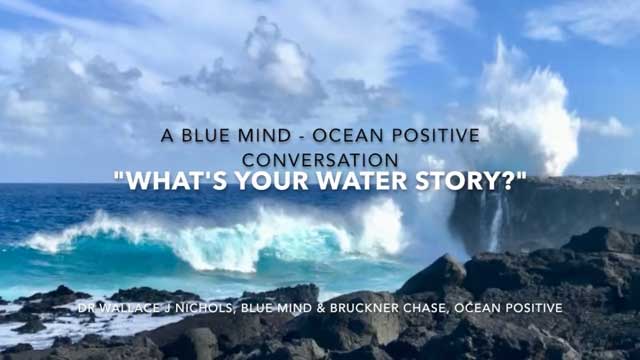 Bruckner Chase is an ultra endurance athlete turned internationally renowned ocean advocate and coastal science and safety expert. He is a professional waterman, whose athletic career encompasses some of the world's most challenging marine adventures and extreme events. As a former corporate executive who worked in international project and brand development, Bruckner traded a traditional corner office for an aquatic and community focused career driven by mutually beneficial partnership, measurable positive impacts, and sustainable initiatives.
Bruckner has shared his professional expertise and voice with organizations such as IRONMAN, USA Triathlon, Surf Life Saving Australia, National Oceanic and Atmospheric Administration, and the American Samoa Government. From 2015 to 2019 he served as the Technical Director and Media Liaison for Red Bull's Surf + Rescue professional ocean lifeguard championships, an event he created for Red Bull. Bruckner is an experienced speaker whose dynamic communication style recreates the insights, knowledge and passion he confronts in the water to audiences around the world. Bruckner's athletic pursuits and innovative, evidence based initiatives from American Samoa to Poland to the Jersey Shore provide opportunities to empower and positively impact individual and community behavior towards shared aquatic environments.
SEA CHANGE ARTICLE – Chase turns passion for ocean athletics into crusade for ocean safety.
Through his 501c3 Bruckner Chase Ocean Positive Foundation, he is personally and professionally committed to the mission: to positively impact how we feel, think and act towards our oceans and communities.
When Covid-19 forced Red Bull and other organizations to cancel surf lifesaving events worldwide, Bruckner jumped into action and created a meaningful immersion experience that included a series of product drops to ocean first responders. As the host of "Wave Safe with Bruckner Chase," Brucker entered an unprecedented collaboration with the National Weather Service/National Oceanic and Atmospheric Administration ("NOAA") in the United States. He worked with NOAA through a multi-year Cooperative Research and Development Agreement and now works with their Weather Ready Nation initiative focused on reaching and protecting everyone living near or visiting any US coastline.
Blue Journey Unified is a para-surf lifesaving sports program spearheaded by Brucker for athletes with spinal cord injuries and disease.
Ocean Positive Foundation was awarded the 2022 Quality of Life Grant from the Christopher and Dana Reeve Foundation to positively impact coastal communities. The grant is being used to expand the Blue Journey Unified program serving those with spinal cord injuries and disease.
As the world starts to re-engage with events and travel, millions of people will visit beaches and coastal communities. As an endurance athlete, scientist, and open water safety expert, Bruckner is focused on international public and private sector education that will save lives and positively impact coastal communities.